Hidden Images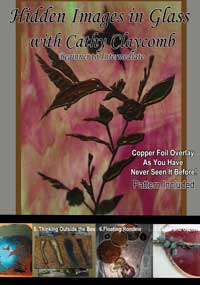 $29.95

Sticks and Stones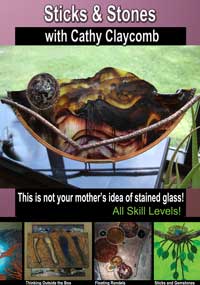 $29.95

Working with Solderfields
$29.95
Roughing It – Alcohol Ink on Stained Glass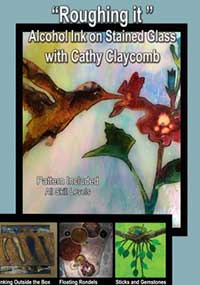 $29.95
Learn exciting new techniques with these DVD's from Cathy Claycomb!
Both are suitable for all skill levels and are similar to her traveling classes held across the country.
Cathy's self-developed techniques are always contemporary, always out of the ordinary and always make stained glass fun and exciting.
You will soon know why her series of "Let's learn something different" classes are a favorite with students from around the world.
Order now! Only 29.95 each (plus 6.70 shipping) or call 317-250-0467 or by check to:
Cathy Claycomb
6031 Camden St.
Indianapolis, IN 46227